Our Performance Center is Baltimore's premiere training facility, offering state-of-the-art equipment, professional guidance, and a variety of performance services. Experience physical performance beyond a training program.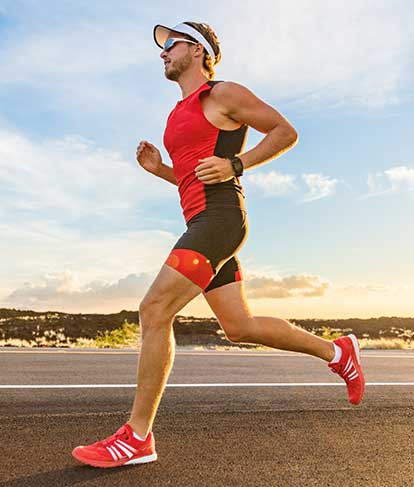 Services & Athletic Testing Available
Our Performance Center offers a variety of services for novice to elite
athletes, including:
Run Gait Video Analisys
Sports Massage Therapy
Physical Therapy Assessment
Introduction
Contact Us regarding bike and treadmill VO2 testing and consultations. You can rely on our top of the line Cardio Coach CO2 unit from Korr Medical for reliable metabolic measurements. Find your accurate training zones and baseline your fitness now so you can avoid needless overtraining and injury risk. At our Performance Center you can expect the highest quality testing and consultation to make the most of your metabolic testing. Therapists from Physical Therapy First will perform the testing and assist you in using the results to reach your goals.
We welcome cycling, running and triathlon coaches to partner with us to offer your clients a superior training and coaching service. You and your clients can also benefit from our Performance Center programs including Physical Therapy offering ART and Dry Needling. Call us today and we can discuss how we can partner to keep your clients healthy and racing.
V02 Max Training
Improve your time, Maximize Workout.
Roland Park
200 W Cold Spring Ln #300
Baltimore, MD 21210
(410) 662-7977
Clarksville
5005 Signal Bell Ln #202
Clarksville, MD 21029
(410) 531-2150
Rosedale/White Marsh
9110 Philadelphia Rd #100
Baltimore, MD 21237
(410) 574-4966
Timonium
15 W Aylesbury Rd #600
Timonium, MD 21093
(855) 783-4778
By clicking here, I agree to be contacted at the number or email provided