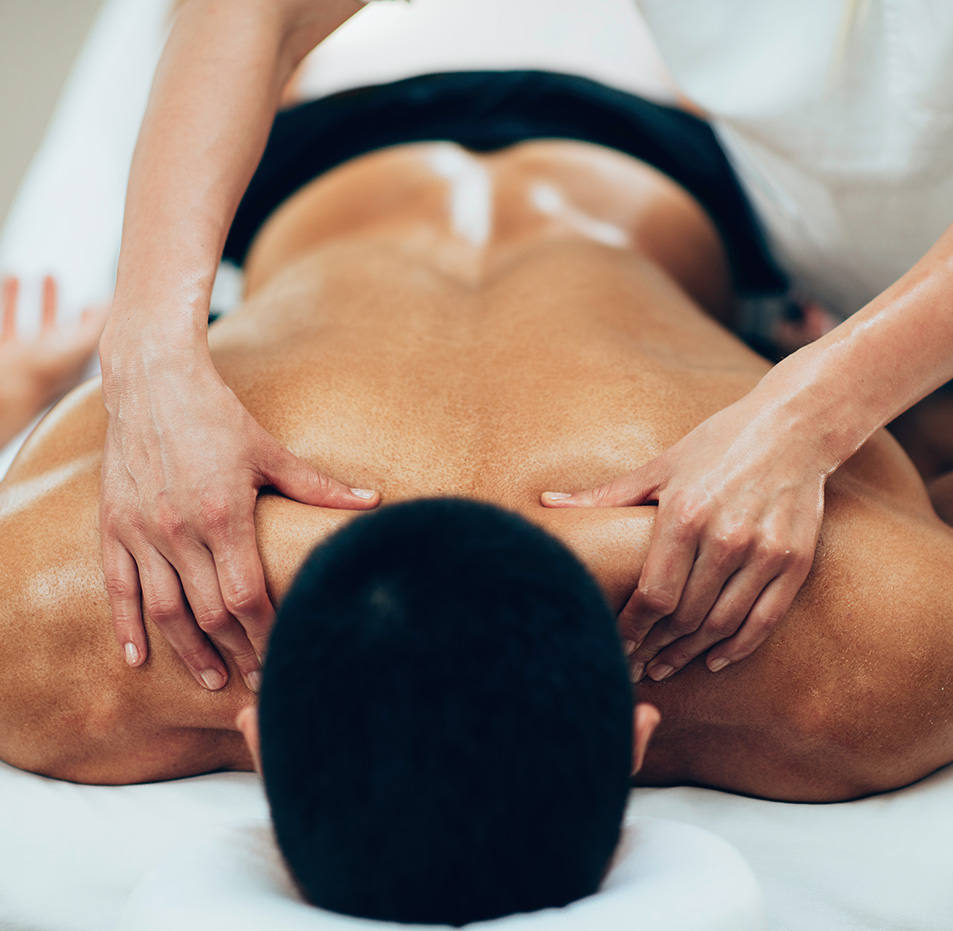 Only Offered at Roland Park Location
The benefits of massage therapy for reducing stress and muscular pain are well established. Recognized today as a powerful tool for the treatment of a large range of medical conditions, it has become a standard procedure in mainstream complimentary and integrative medicine.
The pressures of the fast moving, stress filled lives that we lead, affect our levels of wellness. Statistics show that a large percentage of diseases are in fact anxiety and stress related. Perhaps nothing ages us faster, internally and externally, than raised levels of stress. While eliminating anxiety and pressure altogether in this fast-paced world may be idealistic, massage therapy is seen as a proven method of effectively reducing it and improving the quality of life.
Emotional relief from stress and workday pressures
The caring professional touch of a highly trained and friendly massage therapist is a powerful tool for reducing anxiety, and stress. Most people report feeling incredibly relaxed both physically and mentally after a session. The result is often an amelioration of many wider issues such as digestive and sleep disorders and chronic headaches.
Work related aches and pains
Pain in areas such as neck, shoulder, and lower back, often results from bad posture caused by prolonged periods sitting in front of a computer. Massage acts to remedy this by loosening muscles and tendons, optimizing and increasing blood circulation throughout the body. The positive effects include reduction in fatigue and facilitate chronic pain management, bringing swift and ongoing long-term relief.
Enhanced and restful sleep
The Cleveland Clinic reports that about 70 million Americans regularly suffer from sleep disorders such as insomnia, sleep apnea, restless legs syndrome, and narcolepsy.
While most people have occasional bouts of sleeplessness, they can become chronic if not nipped in the bud. Studies show that a large number of these problems are caused or exacerbated by stress related issues, that can often be difficult to pinpoint. Here again, the long-term relaxation resulting from massage therapy is often extremely useful in reducing and ultimately curing these problems.
Sports and leisure related injuries
Massage therapy has become a staple in the training programs of many professional athletes. These sessions not only treat existing injuries but are able to reduce the likelihood of them re-occurring.
As we age the body becomes more inclined to react to sudden bouts of increased activity. A seemingly minor injury which may result, can have a profound impact on a person's ability to stay physically active. In extreme cases, if untreated, it could become chronic to the extent that it could reduce their ability to actively work and ultimately even affect their livelihood.
Massage therapy can help prevent these issues by keeping the musculature toned and in peak condition.
Strengthening the body's immune system
Researchers from Cedars-Sinai Medical Center in Los Angeles write that in addition to making one feel good, massage actively promotes other positive physical changes in the body.
Amongst these is a benefit to the immune system due to an increased number of lymphocytes, which are white blood cells that play a large role in defending the body from disease.
So, a massage session does much more than just tone your muscles and help you to relax. It can also benefit your immune system, reducing inflammation, thereby helping the body to fight a wide range of potentially serious conditions, such as asthma, cardiovascular disease, depression and many more.
Roland Park
200 W Cold Spring Ln #300
Baltimore, MD 21210
(410) 662-7977
Clarksville
5005 Signal Bell Ln #202
Clarksville, MD 21029
(410) 531-2150
Hunt Valley
Onelife Fitness
126 Shawan Rd, Suite 300
Cockeysville, MD 21030
(443) 318-4242
Rosedale/White Marsh
9110 Philadelphia Rd #100
Baltimore, MD 21237
(410) 574-4966
By clicking here, I agree to be contacted at the number or email provided