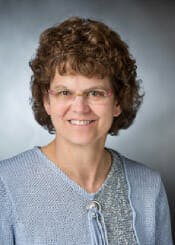 Kathleen Berglund, PT, DSc, FAAOMPT, COMT, OCS, ATC
Kathy graduated from the University of North Carolina, Chapel Hill with a BS in physical therapy and a MA in athletic training and sports medicine and certification as an athletic trainer. She completed her DSc in orthopedic manual physical therapy in August 2012.
Kathy began studying manual therapy at Michigan State University and became involved with the founders of NAIOMT in 1989. She became an orthopedic clinical specialist in 2000 and a fellow of the American Academy in 2002. She previously served as the director of physical therapy at Southwest Michigan Sports Medicine Clinic.
She has taught at Andrews University since 1989 and became the orthopedic coordinator in 1994. In 2003 she became the director of the post-professional degree program at Andrews University and in 2004 she received the Daniel A. Augsburger Excellence in Teaching Award. She has served NAIOMT as a lab assistant with Erl Pettman from 1991-2007 and as a faculty in training since 2007. She became a NAIOMT faculty member in 2009.
Kathy has had multiple presentations at professional meetings and currently sees patients at a chronic pain clinic.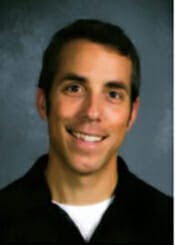 Terry Pratt, MS, PT, COMT, FAAOMPT
Terry received his MSPT from Andrews University in 1997 and his FAAOMPT in 2013 through the NAIOMT Fellowship Program. He is a Faculty and Clinical Fellowship Instructor for NAIOMT and has lab assisted with the Institute since 2002. Terry has been adjunct faculty for The University of Maine System, Southern New Hampshire University and Medbridge Education. He has taught courses in Clinically Applied Anatomy and Kinesiology, Anatomy and Physiology and Bridging the Gap: Between Evidence Based Research and the Reality of the Clinic. He developed teaching manuals for the McConnell Institute faculty, produced technique videos for NAIOMT, formatted and reviewed the textbook 'Manipulative Thrust Techniques of the Spine' by Erl Pettman, and the manual for distance mentoring for NAIOMT clinical fellowship instructors and fellows in training. Terry has written a section for a home study course for the Orthopedic Section of the APTA addressing treatment of the injured lumbar spine published in 2015.
Terry currently is the clinical director of Greater Brunswick Physical Therapy in Topsham, Maine. He has a keen interest in biomechanics, functional application of manual therapy, prolotherapy and utilizing technology in the clinic to educate patients. Terry resides in Brunswick, Maine, where he enjoys spending time with his family and all outdoor activities that Maine has to offer.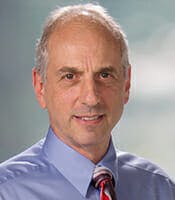 Bill Temes, MSPT, COMT, OCS, FAAOMPT
Bill Temes received a Certificate in Physical Therapy from New York University and began practicing physical therapy in 1974. He earned his Master of Science degree in Physical Therapy from the University of Southern California in 1979. He became a certified specialist in orthopedic physical therapy (OCS by the American Physical Therapy Association) in 1996 and received his Certificate in Orthopaedic Manipulative Therapy (COMT) in 1994. He is a graduate of the North American Institute of Orthopaedic Manual Therapy (NAIOMT) Fellowship Program and received his Fellowship with the American Academy of Orthopedic Manual therapy in 1998. He has studied and worked extensively in acute and chronic spinal pain and orthopedics. Bill currently works with patients 3 days/week and also serves as the Director of the Supervised Clinical Mentorship Program for Therapeutic Associates. Bill also teaches for and serves on the Board of Directors for NAIOMT.
Bill places a high value on maintaining a healthy lifestyle and enjoys bike riding, hiking, and skiing. Ask Bill about his two daughters, Amy and Lindsay, of whom he is very proud. Amy is also a Physical Therapist and is Director of PT at the OMG Barger Clinic, while Lindsay is a Captain in the U.S. Air Force. Bill is married to his favorite girl, Kathy, an Occupational Therapist for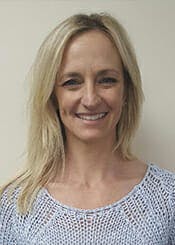 Laura von Wullerstorff, PT, MS, OCS, COMT, FAAOMPT
Laura received her Master's of Physical Therapy degree from Eastern Washington University in Spokane, Washington in 2000. She was then recognized as an Orthopeadic Clinical Specialist by the American Board of Physical Specialists in Spring of 2005 and certified as COMT by NAIOMT December 2005. She was accepted as a CFI for NAIOMT in 2006 and received her FAAOMPT in December 2007.
Laura has recently moved to Brussels, Belgium to start up her clinic as she continues to be active and supportive with NAIOMT. She will also continue to return back to the US not only for NAIOMT courses but also to provide clinical work and mentorship for Olympic Physical Therapy in Seattle as well as mentoring to outside therapists. She encourages therapists to seek certifications within any of their current manual therapy programs as well as offering guidance to therapists outside her company. She specializes with manual therapy for pediatric and adult sport and spine injuries.
[show_more more="Show More" less="Less"]Dr. Bertsch received his Bachelor of Science degree in Kinesiology from Penn State University and is an avid Penn State football fan. While attending PSU, Dr. Bertsch helped chair a committee for Penn State's THON, a year-round fundraising effort that benefits pediatric cancer.
Dr. Bertsch is a residency trained Orthopedic Physical Therapist who completed his residency training with renowned instructors from the North American Institute of Orthopaedic Manual Therapy (NAIOMT). He is working toward his specialist certification in orthopedics (OCS). Dr. Bertsch is an active member of the APTA orthopedics section.
When he is not working Dr. Bertsch enjoys spending time outdoors with friends and family and playing golf, basketball and volleyball.[/show_more]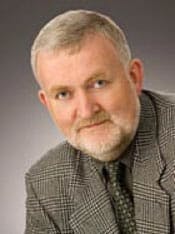 Jan Dommerholt, PT, DPT, MPS, DAAPM
Jan Dommerholt, PT, DPT, MPS, DAAPM, is a Dutch-trained physical therapist who holds a Master of Professional Studies degree with a concentration in biomechanical trauma and health care administration, and a Doctorate in Physical Therapy from the University of St. Augustine for Health Sciences. Dr. Dommerholt has taught many courses and lectured at conferences throughout the United States, Europe, South America, and the Middle East while maintaining an active clinical practice. He is on the editorial board of the Journal of Musculoskeletal Pain (editor Dr. I. Jon Russell), the Journal of Bodywork and Movement Therapies (editor Dr. Leon Chaitow), the Journal of Manual and Manipulative Therapy (editor Chad Cook, PT, PhD), and Cuestiones de Fisioterapia.
He has authored many chapters and articles on myofascial pain, fibromyalgia, complex regional pain syndrome, and performing arts physical therapy, and prepares a quarterly literature review column on myofascial pain for the Journal of Musculoskeletal Pain. Read "Treating the Trigger" (PDF), a 2008 interview with Dr. Dommerholt published in Advance magazine. Dr. Dommerholt is the president of Bethesda Physiocare® and editor of several books on myofascial trigger points.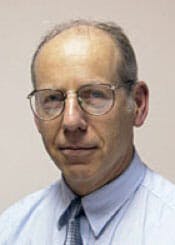 Robert Gerwin, MD, FAAN, is Co-Founder, Vice President, and Co-Director of Myopain Seminars. He is a Board Certified Neurologist and a Fellow of the American Academy of Neurology. He is also a Diplomate of the American Board of Pain Medicine and a member of the American Academy of Pain Medicine. Dr. Gerwin graduated from the University of Chicago School of Medicine. He had two years of Internal Medicine post-graduate training at New York University–Bellevue Hospital and did his Neurology Residency at Case-Western Reserve University/Cleveland Metropolitan General Hospital, Cleveland, Ohio. He had a two year special fellowship at NIH in neurology and immunology. He has been in private practice in the Washington DC area for many years. Dr. Gerwin has been working in the area of Myofascial Pain and Fibromyalgia for many years. Dr. Janet G. Travell was his mentor while she lived in Washington DC. Dr. Gerwin is former President of the International Myopain Society. He was the Scientific Program Chairman for the 2007 International Congress of the Myopain Society.
He is the author of over 30 peer reviewed articles, reviews, book chapters and consensus statements. He reviews articles for over a dozen medical journals. He is on the editorial board of the Journal of Musculoskeletal Pain. He is co-editor of the books Tension-Type and Cervicogenic Headache: Pathophysiology, Diagnosis, and Management and Clinical Mastery in the Treatment of Myofascial Pain (see Books. He has been teaching courses and seminars worldwide in the field of neuromuscular and myofascial pain for many years. He founded the Focus on Pain series of neuromuscular and myofascial pain conferences in 1990. His interests lie in the area of Myofascial Pain and Fibromyalgia, and in the related issues of chronic headache, low back pain, and pelvic region pain, in addition to practicing neurological medicine. He is particularly concerned with the problem of persistent or chronic pain, and why some persons do not recover as expected. Dr. Gerwin is the Medical Director of Pain and Rehabilitation Medicine in Bethesda, MD and is an associate professor in the Department of Neurology at Johns Hopkins University School of Medicine.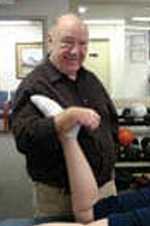 Jim Meadows, BScPT, MCPA, FCAMT
NAIOMT's internationally renowned author, lecturer, teacher and clinician of orthopedic physical therapy, Jim Meadows is instructing the first of a year-long series of courses being offered at Physical Therapy First.
In July of 2010, Jim Meadows and Physical Therapy First began sponsoring an Advanced Manual Therapy Certification Program in Baltimore. This year-long series of courses is offered at our Roland Park office to physical therapists and physicians.
In July of 2010, Jim Meadows and Physical Therapy First began sponsoring an Advanced Manual Therapy Certification Program in Baltimore. This year-long series of courses is offered at our Roland Park office to physical therapists and physicians.
Jim Meadows is the past Chair of the Orthopedic Subspecialty Council and a past member of the Executive Committee for the Physical Therapy Specialty Council. He is a Fellow of the Canadian Academy of Manual Therapy and Vice President of Curriculum for the North American Institute of Orthopedic Manual Therapy (NAIOMT).
Jim Meadows has lectured extensively in Canada and the USA to National and International Conferences and Symposia including the Canadian Physiotherapy Association, the Canadian Academy of Manipulative Therapy (CAMT), the American Academy of Orthopaedic Manual Physical Therapy, the North American Institute of Orthopedic Manipulative Therapy (NAIOMT) and the International Federation of Manipulative Therapy. He has also presented to numerous provincial and state organizations, hospitals and medical groups on various aspects of orthopedic manual therapy. He has contributed chapters in various texts on manual therapy and articles to a number of journals. "Differential Diagnosis for the Orthopedic Therapist" is one of Jim Meadows most popular publications among clinicians and it is available online through Amazon.com.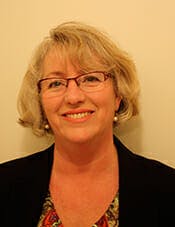 Vicki L. Luebbe, PT, MSPT, COMT, STC, FAAOMPT
Vicki Luebbe graduated with concurrent Bachelors and Masters Degrees in Physical Therapy from the University of Southern California in 1978. She has worked in a variety of clinical settings over her 30 plus year professional career. Her pursuit of manual therapy excellence began with a certification from the University of St. Augustine; that led her to postgraduate work the Ola Grimsby Institute, culminating in completion of the Orthopedic Manual Therapy Year III. She is a member of the American Physical Therapy Association and a Fellow of the American Academy of Orthopaedic Manual Physical Therapy.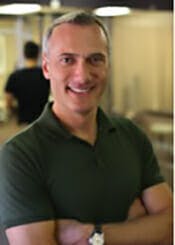 Joshua K. Renzi, PT, MPT, COMT, FAAOMPT
Josh focuses his clinical practice on osteopathic manual therapy and differential diagnosis and incorporates neuromuscular re-education as well as exercise prescription to form an individualized rehabilitation program for his patients. He enjoys problem solving "difficult cases", especially when other treatment has failed.
Josh has been in practice in Baltimore since 1998 after earning his Master's Degree in Physical Therapy from the University of Maryland, School of Medicine. He is a Certified Orthopaedic Manual Therapist and a Fellow of the American Academy of Orthopaedic Manual Physical Therapists (FAAOMPT).
Josh serves as a consultant for local industry in the area of ergonomic modification and injury-prevention, and provides expert advice for local running groups and tri-athletes. He serves as a faculty member for the PTF Orthopaedic Residency Program, PTF Orthopaedic Manual Physical Therapy Fellowship, and he has guest lectured at University of Delaware, Department of Physical Therapy.
Josh enjoys working with geriatric patients and athletes of all ages, especially those who share his interest in swimming, biking, running, golfing, weight lifting, and martial arts training. He is a competitive middle and long distance runner and tri-athlete.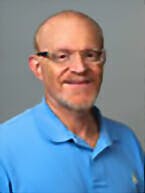 David received degrees from Cornell University in 1974 and the University of Maryland, Baltimore, School of Medicine, Department of Physical Therapy in 1978. While establishing his private practice, he was staff physical therapist at Greater Baltimore Medical Center. He then became the physical therapist specializing in head and neck cancer for the Milton J. Dance Head and Neck Cancer Center, working and training with some of the finest cancer surgeons in the country. He remains a consultant today. It was from this work that David progressed into therapy for TMJ, headaches (tension and migraine), and chronic pain relief. He has also patented a medical device (see Dynasplint Trismus System).
David's personal interest in weight training and his belief that a regular exercise program is essential for optimum health maintenance led him to work with patients who have sports or other traumatic injuries and require rehabilitation. He is a consultant to fitness trainers, providing them with the medical expertise necessary to develop individualized exercise programs for recovering injured and post-surgery patients.
David is an instructor at the University of Maryland, Baltimore, School of Dentistry for the third year and post graduate students. He has lectured around the country at major hospitals, dental groups, and speech pathology graduate students at Loyola College in Maryland and WBAL radio. He speaks on such topics as headache, TMJ, soft tissue pain and injury, and oral cancer.
His personal experiences as a professional woodwind musician from New York have provided him with the knowledge, understanding and motivation required to help heal musicians from the many physical difficulties of repetitive play. As athletes, musicians can develop chronic overuse injuries as a direct result of long and arduous play schedules. Multiple studies report that approximately 70% of all professional musicians will incur an overuse injury and be forced to stop playing for a period of time. Some musicians may never recover. Overuse injuries range from lips to lower back and all parts in between. David and the team at Shulman & Associates have accurately diagnosed and treated ailing musicians from disciplines from all over the world.
David is a frequent lecturer on the subject of musician injuries and he takes great pleasure in sharing his understanding of the biomechanics of the Musician Athlete. By utilizing a variety of treatment modalities as well as assessing body mechanics and body posture, he is able to promote and resolve the presented injuries. Since 2010 David has been a Summer Academy Enrichment Instructor for the Baltimore Symphony Orchestra Academy. He is also a member of the Peabody Music and Medicine Task Force.
His lifelong interest in body mechanics, his keen mind, and a deep compassion for others are the foundations of David's practice today. In this age of managed health care, he has chosen to keep his office as patient-friendly as possible, and is committed to providing his patients with the finest hands-on physical therapy available.
Roland Park
200 W Cold Spring Ln #300
Baltimore, MD 21210
(410) 662-7977
Clarksville
5005 Signal Bell Ln #202
Clarksville, MD 21029
(410) 531-2150
Hunt Valley
Onelife Fitness
126 Shawan Rd, Suite 300
Cockeysville, MD 21030
(443) 318-4242
Rosedale/White Marsh
9110 Philadelphia Rd #100
Baltimore, MD 21237
(410) 574-4966
By clicking here, I agree to be contacted at the number or email provided