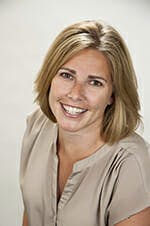 Lauren Hoskins
Director of Clinical Services
Lauren is responsible for maintaining relations with our referring physicians and other healthcare providers at local hospitals. These ongoing communications between healthcare providers are critical to ensuring quality care and optimal outcomes. Lauren's duties also include recruiting experienced and skilled physical therapists, general staffing, and managing promotional efforts.
Lauren received her Bachelor of Science degree in Mass Communication from Towson University where she played Varsity Lacrosse and Field Hockey. She has a diverse work experience which includes employment as an Account Executive, Athletic Director, and Real Estate Sales Associate.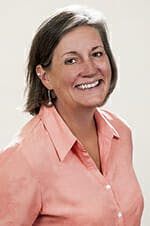 Beth Glessner
Business Manager
Beth handles the accounting, payroll, human resources, accounts payable, and therapist credentialing for PTF, to name just a few of her many responsibilities. She joined the company as a seasoned financial professional with over 8 years of experience managing the accounting and budgeting departments of both local and international companies.
Beth is a graduate of the University of Maryland, College Park and the University of Maryland, Baltimore. She and her husband have two children and she enjoys spending her free time with them.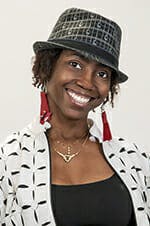 Susan Hill
Account Manager
Susan has 20 years of experience in the medical field and specializes in medical insurance and accounts receivable. Her professionalism, leadership, and charm are a great asset to our office. Susan is a certified medical billing specialist, Certified Nursing Assistant and is fully trained with HIPPA privacy policies. Susan knows the importance of patient confidentiality and she is always ready to perform other duties when called upon. Susan enjoys interacting with patients, answering insurance questions and she is always seen with a smile on her face.
Away from the office, Susan is a proud mother of three and she enjoys spending time with her family.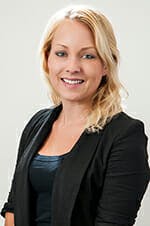 Jessica Ogrodowicz
Physical Therapist
Jessica has been a member of PTF's office team for over 5 years. She is responsible for gathering and processing the information needed to complete medical insurance claims. Jessica is often working on the telephone, taking inbound customer-service calls and making outbound calls to patients and health care providers.
Roland Park
200 W Cold Spring Ln #300
Baltimore, MD 21210
(410) 662-7977
Clarksville
5005 Signal Bell Ln #202
Clarksville, MD 21029
(410) 531-2150
Rosedale/White Marsh
9110 Philadelphia Rd #100
Baltimore, MD 21237
(410) 574-4966
Timonium
15 W Aylesbury Rd #600
Timonium, MD 21093
(855) 783-4778
By clicking here, I agree to be contacted at the number or email provided